JENNIFER V5 – Successful Launch Event in Turkey
JenniferSoft Distribution k.s, Kopčianska 14, SK 851 01 Bratislava, Slovakia, Phone +421 (0)2 205 10 324
JENNIFER V5 – Successful Launch Event in Turkey
JenniferSoft's European Team, together with the Turkish partner, VBT (www.vbt.com.tr) launched the
JENNIFER V5 in two locations, Istanbul and Ankara in Turkey. Mr. Birol Basaran from VBT and Mr. Fritz Neulinger from Jennifersoft Dks opened the Event and have welcomed existing Customers as well as new prospective Customers to these Events on October 20th and 21st 2015 in the different locations.
Leo Singer from JenniferSoft Dks and Tayfun Yurdagül from VBT presented "JENNIFER V5 – new architecture, features, functions and enhancements" on live running Applications (JAVA, .NET and PHP) to the audience of very interested customers from different Business sectors (e.g. Finance, Transportation,
Energy, Government, Healthcare and Municipality).
Mr. Şeyhmus Akaslan (Turkish Railways) and Mr. Kadir Aydogan (Kartal Municipality) presented their
JENNIFER- Success Stories as an example of an innovative approach to monitoring application (JAVA,.NET) and how this can quickly resolve the most critical problems and bottlenecks that affect application performance, to the audience and all listened to them with follow up discussions and live showing scenarios
and solutions.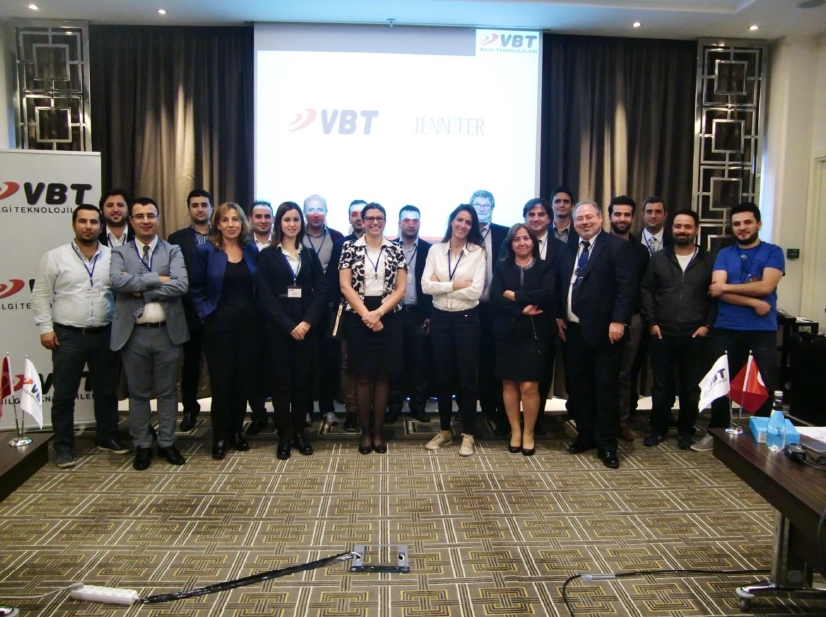 Istanbul conference attendees on October 20th 2015
JenniferSoft Distribution k.s, Kopčianska 14, SK 851 01 Bratislava, Slovakia, Phone +421 (0)2 205 10 324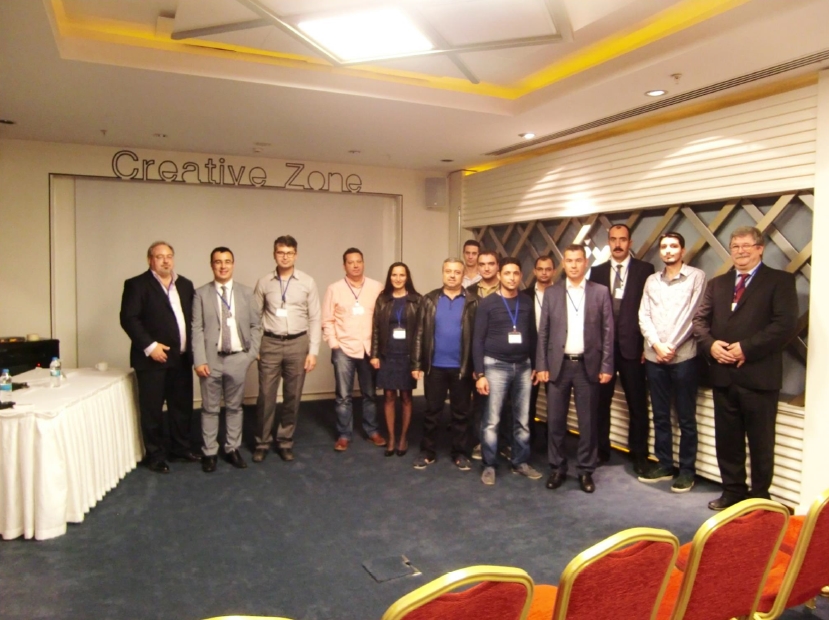 Ankara conference attendees on October 21st 2015
All of the attendees confirmed the need to ensure quality of their running Applications with this new developed APM-Tool JENNIFER V5 and this impressive functions and features, like:
Real-Time Integrated Monitoring
– Role based dashboard view
-­ Real time topology view
– N-screen monitoring environment
– Intuitive active service monitoring
– Real-time transaction analysis
– Alert
Performance analysis and statistic
– X-View and detailed transaction
– Profiling
­- Smart profiling
– Browser Real-user monitoring
– Statistical analysis and reporting
Problem Diagnosis and Management
– Load control for traffic congestion
– Memory leakage tracing
– Role-based event management
– Application and SQL tuning data
provided
Cloud (large system) support
– Auto-detection of an expanded instance
– Integrated agent management (centralized agent deployment and upgrades)
– Integrated Dashboard for large scale
services
JenniferSoft Distribution k.s, Kopčianska 14, SK 851 01 Bratislava, Slovakia, Phone +421 (0)2 205 10 324